Storytelling with a touch of time-bending was the bet Dontnod placed with Life is Strange, one that paid off. Now, the continuation of the concept may already be undergoing development.
It has been roughly two years since Dontnod Entertainment (under the publishing of Square-Enix) gifted us with, arguably, one of the best welcomed titles in 2015. Life is Strange told us the story of Max Caulfield, who suddenly finds herself with the power to rewind time. A plot in 5 episodes scattered throughout the year with cliffhangers, meaningful decision-making, bold narrative and generally compelling performance and voice acting.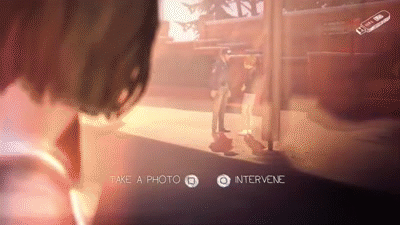 Following the success of the first season, it is to be expected that a second one will follow, and a German news site states that something's being cooked up at Dontnot. The piece specifies that, on a visit to the Dontnod Entertainment studio, only part of it was reachable, with some areas being off-limits. This clearly gives the impression that they are working on something other than Vampyr, their upcoming title.
The catch here is that there is nothing that leads to assuming that the project at hand may be LiS's second season other than the fact that it would be the most logical course of action for Dontnod at the moment. Thus, the rumor above should be taken with a pinch of salt, just in case. If true, the game may well be one of Square-Enix's aces at E3 2017, but for now we'll have to wait and see how it all unfolds.